Producten getagd met sampler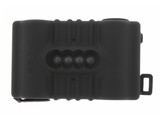 Deze SuperSampler Black is als geen enkele camera die je ooit hebt gezien. Deze ultra-lichte 35mm camera past perfect in de hand en is perfect om spontane foto's te maken. Richt de SuperSampler Black op bewegende voorwerpen of personen, trek aan het ...
€49,95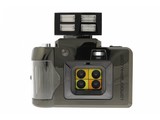 Dit is de kans om de wereld in een 4 dimensionaal beeld vast te leggen met behulp van de ActionSampler flash. Leg korte acties of gebeurtenissen vast in 4 beelden die elkaar opvolgen om zo je herinneringen te bewaren op een manier die niet eerder zo ...
€59,95