Producten getagd met color negative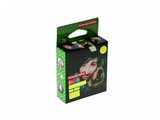 The Lomography Color Negative is een hoge snelheid, medium formaat filmrol die gemaakt is om een prachtige kleur uitbarstingen op de gemaakte foto\'s te creëren. Daarnaast is de Color Negative 800 ASA geschikt om de geschoten beelden in mooie contra...
€14,95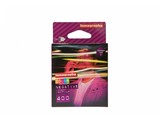 De Color Negative 400 ASA 120mm past in iedere willekeurige Holga, Diana of standaard camera en specialiseert zich op het gebied van zonnige settings waarbij het van belang is het zonlicht goed gecombineerd wordt met de kleuren op het format. De Colo...
€12,95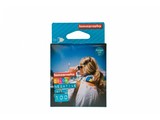 Met de lomography colour negative 100 ASA 120mm film maak je gemakkelijk en snel kwaliteits foto\'s met iedere lomography of standaard camera. De Colour negative 100 ASA films zijn geschikt voor kleurrijke foto\'s met een goede resolutie. In combinat...
€9,95